Grounds Farm is located just a few miles away from both the University of Warwick and Coventry University and it is great to see them both do well in the Guardian's latest University League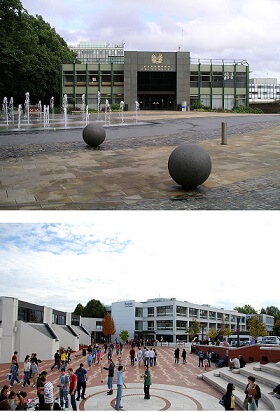 Tables.
Coventry University has done exceptionally well and has regularly climbed up the rankings in recent years. It now sits in 12th place, truly establishing itself on the UK university map; in fact, Coventry is the highest ranking of the new universities.
Our local universities have had such a positive impact on our local economy with both Coventry and Warwick investing heavily in the area on new facilities and accommodation blocks and as a result are attracting students from across the UK and the globe.
We're not quite at the university stage with our family yet, but we regularly host proud parents and families visiting for student graduation ceremonies. Our range of accommodation provides the perfect choice for graduation visits; you can relax and get ready in a beautiful countryside setting and yet we are close enough to Kenilworth's town centre with access to an abundance of pubs and restaurants to help your celebrations continue long after the ceremony has finished.
Are you looking for graduation accommodation for either
the University of Warwick or Coventry University?
We can help.
Please contact us to find out more about our range of accommodation
or the local options for graduation celebrations.
Photo credits via Wikipedia – Coventry University by Snowmanradio and University of Warwick by Kyrosho