At Grounds Farm, we are seeing an increase in the number of people renting our properties for short-term work contracts. It is rewarding to be able to provide a home from home environment for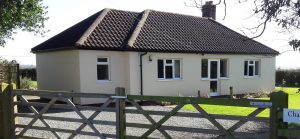 those working away from families during the week.
At the end of 2016, the Birmingham Mail reported that West Midlands' business leaders were feeling positive and that business is "booming". Over the past 20 months, the region's economy has grown at its fastest rate with businesses in our region enjoying more success than those in any other part of the country.
This week the Coventry based London Cab company opened its doors on a new factory which will produce electric vehicles and employ over 1000 people and Jaguar Land Rover continues to grow and expand and create more and more job opportunities.
Grounds Farm provides flexible accommodation to suit your needs, whether you are working on your own or with a group. You will stay in a beautiful rural setting with easy access to quality pubs and restaurants – the perfect retreat when you've finished work for the day.
To find out more about our availability, please get in touch.
Source: http://www.birminghammail.co.uk/news/midlands-news/booming-west-midlands-businesses-grow-12307705